http://yanie02.livejournal.com/174015.html
(2) - The Red Handkerchief :
http://yanie02.livejournal.com/181755.html
(3) - The Matchmaker :
http://yanie02.livejournal.com/182187.html
(4) - 25 Years of Feelings in One Kiss :
http://yanie02.livejournal.com/182367.html
(5) - After the Kiss :
http://yanie02.livejournal.com/182815.html
More than Friends, Less than Lovers (6) - A Little Date in NY
written by yanie02
April 5, 12pm, New York
"CUT!!" the director shouted. He gave instruction to the cast to stay where they are and he will start checking the camera angles from here.
Besides Shingo and Arisa, there were Sato Koichi, Moriyama Mirai, and Yoo Ji-Tae on the scene. It was in the middle of the day, but New York has quite a cold weather in April.
Arisa is freezing and starting to get bored, having to wait for the director and the cameramen finish fixing the angles. She scanned through the whole location to get rid of her boredom. Her gaze stopped at Shingo who was also looking at her. He stood 4 meters away from her. Finding her fixing her gaze on him, he winked at her. She let out a little laugh and looked away for a second. Then, she turned her gaze toward him again. He's still looking at her with a poker face, or more like a challenging look. She wrinkled her forehead a bit like giving him a "What are you staring at me for?" look. Then, he wrinkled his forehead too and tilted his head a bit. She smiled, then with widened eyes, she moved her head and gaze to the center of the location like telling him to focus on the filming. He widened his eyes too, and gestured his head to the center of the location. Seem like he's just following all her expressions to make fun of her. Suddenly, he made a funny face with only white parts of his eyes shown left. Arisa giggled a bit. She shook her head while smiling toward him, trying to tell him to stop. Then he winked at her over and over, looking very funny. She let out a small laughing voice, trying to hold back her laughter as to not draw anyone's attention, since the filming atmosphere was very serious.
"Alright! Let's start rolling!" the director shouted.
Arisa took a deep breath and tried to get into character again.
During the whole time of the movie filming in Japan and now, in New York, he always teased her, bullied her, and make fun of her. He hide her character's ID card, he made fun of her action moves, and teased her a lot in any possible moments. But Arisa didn't think much into it, instead it remind her of their youth, the fun they had when they worked together more than 15 years ago. She missed it and she's sure he missed it too.
(
Read more...
Collapse
)
(1) - Morning Coffee:
[CM] 100kai naku koto (Tada).mp4
So back to back with my Cebu (supposedly work-related trip) was playing hooky on going to Bohol for a couple of days, for a side trip. It was a place I've always wanted to go to, but it costs quite a lot to go there. So while we were in Cebu, which was just an hour's ferry ride away, we knew we had to take the opportunity, because who knows when it would present itself again, right?
(
Read more...
Collapse
)
Outside, it's raining, and that means summer's almost officially over. I'm just glad that I managed to squeeze a lot of outdoors time fun-in-the-sun while it was out during the summer. I got sunburn and sun spots along the way, but I wear them like a badge of honor, because I. HAD. FUN! (And let's just say that this is our attempt to find out if the Department of Tourism's tag line: It's More Fun In The Philippines! has a grain of truth to it.)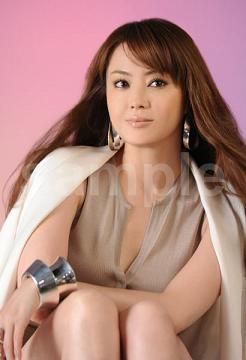 Everytime I google Mizuki Arisa, I found bad reports about her mother :( I always avoid those articles, I don't wanna read them thoroughly. I just can't believe such a cheerful character like Arisa would have such a dark family background. But finally, I read them... T_T
This is a compilation of reports I gathered from the internet....
Arisa's birth father was a Japanese and birth mother was a half-American. They got divorced as soon as her mother gave birth to her. She's the only child. When Arisa was 5, Arisa's mother married again with a man named Miyagawa who became Arisa's step father. Her mother changed name to Miyagawa Jun.
In 2000, Miyagawa Jun was arrested due to drug use suspicion. She has been reported to be arrested by the police for about 2-3 times according to the fans.
In 2003, Arisa's mother and step father got divorced.
The following are quotes of the news bits from that time.
(
Read more...
Collapse
)